Main content starts here, tab to start navigating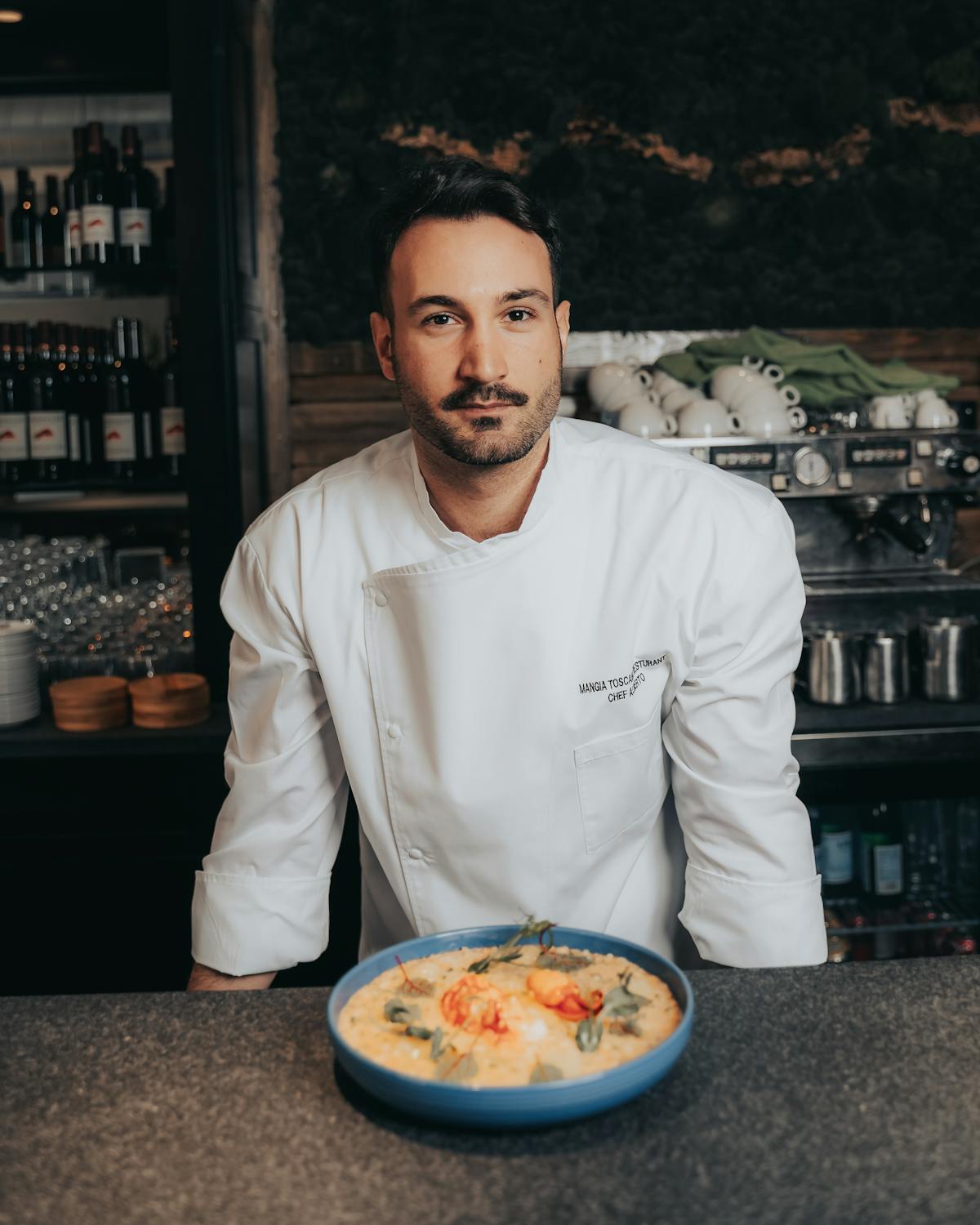 Alberto Buglione
Chef and Owner
Tradition and passion for cooking, are two core values that my great grand mother and my mother have brought me up with. I have chosen the art of cooking as more than a passion, it is now my calling. Where I am from it is tradition to start out working in a Restaurant.
I worked at a traditional Italian restaurant called Adriano. That establishment valued quality and taste over presentation. After that enriching experience, I felt I needed to be stimulated, I wanted to be innovative. This is how I managed to start working at a 1 star Restaurant « La Tenda Rossa » in Florence.
I then moved up and worked at a 2 star Restaurant Arnolfo in Siena. This is where my passion for French Cuisine began. My next experience was in 3 star restaurant : Enoteca Pinchiorri in Florence. Then I was lucky enough to gain experience in New York City, at a 2 star restaurant called Daniel.
As you may have noticed, I have tried my best to always move forward, gain more experience, widen my horizons. I feel like I still have much to learn and my passion has never been stronger.